CIRCULAR BEAUTY: OUR LATEST SUSTAINABILITY PROJECT
Pink Frogs has put Corporate Social Responsibility at the core of its business philosophy for more than a decade. Every day we renew our commitment to find new initiatives and continue along the path of sustainability.
Our latest project born in early 2021, in the midst of a health and economic emergency, is "Circular Beauty."
"Circular Beauty" is a special project because it encompasses commitments from the three areas of Corporate Social Responsibility:

Donations to Nonprofit Associations

Environmental Responsibility
"Zero waste" through the reprocessing of materials

Circular economy and supply chain collaboration
The virtuous circle of "Circular Beauty": how it works
Each "Circular Beauty" project starts from a need and arrives at a donation, passing through donations and solidarity strings, and starts again:
We make contact with non-profit associations in need of personal hygiene products
We collaborate with suppliers in the cosmetics supply chain who are willing to donate surplus stocks of materials
We assemble all materials (bulk, packaging, labels), fill and package products in our factories
We donate the reclaimed cosmetic product to the volunteer association that will distribute it through its network
The circle will resume at the next outreach initiative "Circular Beauty"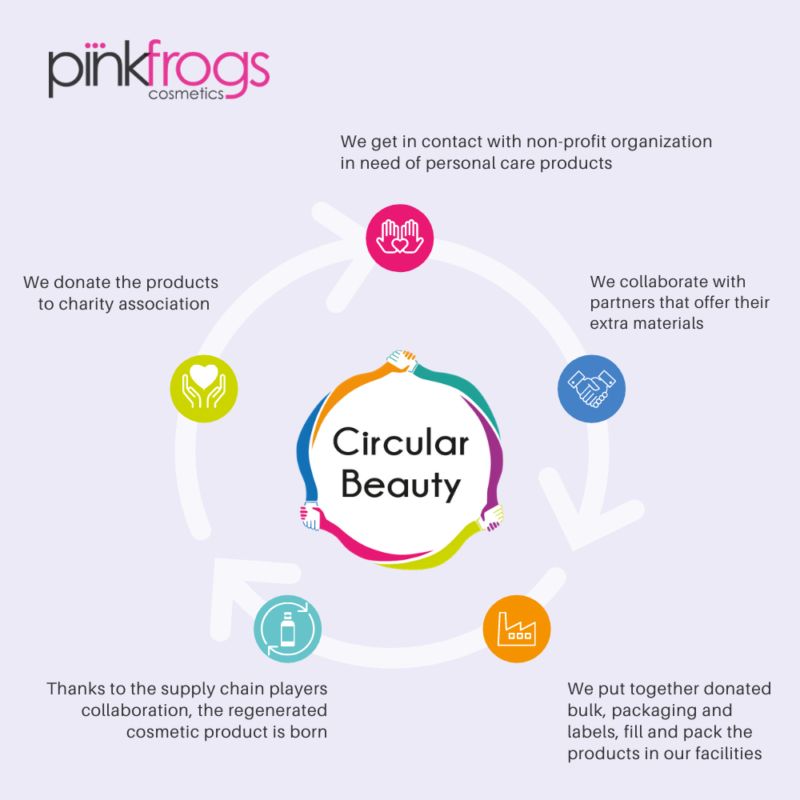 DONATION TO DAILY BREAD
2021-Thanks to collaboration with three major partners, we were able to donate 5,000 shower shampoos to the Milan-based nonprofit organization Pane Quotidiano, a non-profit organization that strives daily to provide basic necessities to those most in need.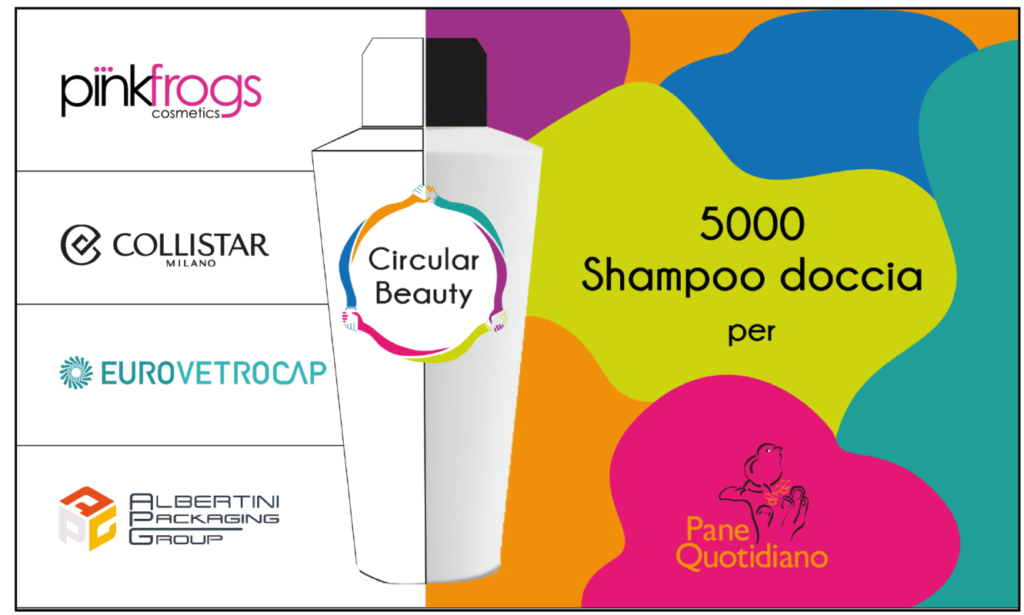 DONATION TO THE EUROPEAN CULTURAL ASSOCIATION ITALY-UKRAINE MAIDAN
2022- Thanks to voluntary donations of materials from our partners at HoBag Packaging and Eurolabel, we were able to donate 5,000 Cleansing Gel and Shower Shampoo to the Italy-Ukraine Maidan European Cultural Association.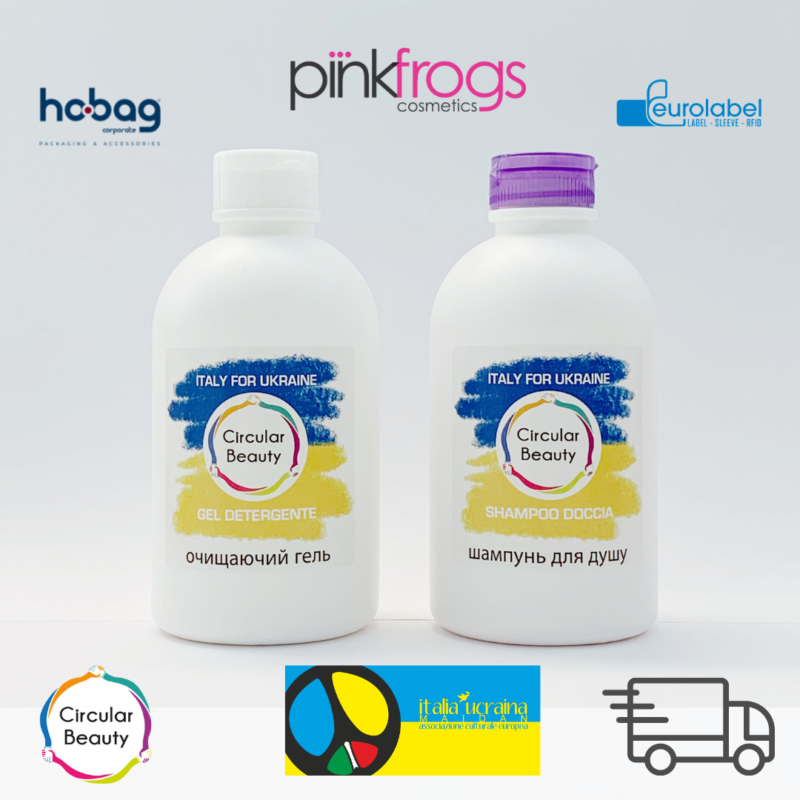 DONATION TO THE FORLI EMERGENCY CENTER
2023 – 6,000 shampoos donated to support the citizens of Emilia Romagna, a region that was hit by a flood disaster in May. The project is the result of collaboration with Ancorotti Cosmetics Srl, Pibilplast Spa and Tikedo Spa labels.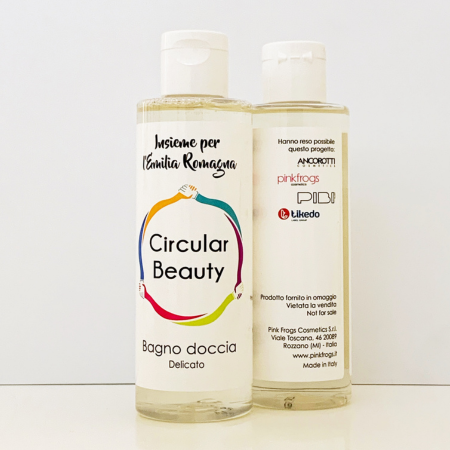 Are you interested in the initiative?
Are you a supplier in the cosmetics supply chain interested in donating your surplus materials?
Please feel free to contact us for more information about "Circular Beauty"!